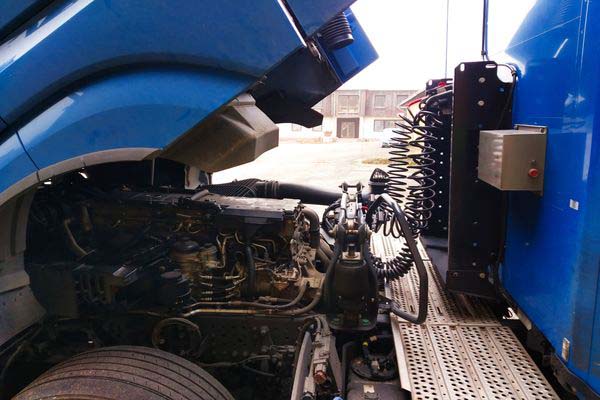 What Is a Trailer?
Trailers are commonly used to transport larger and heavier loads. Whether it is a trailer that you can attach to a pickup truck or SUV or a tractor unit (also commonly referred to as a semi-truck), trailers are an extremely essential part of the transportation of goods. Trailers can be commonly seen on the roads of Downtown Houston, Texas, Houston, Texas, Third Ward, Texas, South Houston, Texas, and beyond. Trailers have many different purposes. They can be used for recreational purposes, such as camping, and transportation of goods, such as different types of cargo. Some trailers can even carry something as large as a mobile house. Trailers are designed to safely carry a lot of weight and travel long distances. Even though they are very reliable, ensuring that they are properly maintained is important. Therefore, staying up to date with regular maintenance and getting your trailer serviced if you notice any issues with it is a must. Come to Kacal's Auto and Truck Service, where our Reliable technicians will take care of your trailer and make any necessary repairs.
Before driving with your trailer, always make sure that it is ready to be on the road. Performing an inspection is a good idea before driving with a trailer. Below are some things to check before driving with your trailer.
There are no visible damages, such as dents, bent components, severe wear and tear, rust, and cracks.

The brakes in the trailer are properly functioning.

The electrical systems such as the brake lights and turning signals work properly.

The HVAC/heating and cooling systems are working (if applicable).

The tires do not appear worn out and are properly inflated.
However, if you notice any serious problems, come to Kacal's Auto and Truck Service, where we can fix your trailer.
Your Expert Shop for Trailer Repair
We at Kacal's Auto and Truck Service fully understand how important your trailer is for work or recreational use. Trailers are an essential part of the transportation of large goods, materials or machinery. As a result, we prioritize your safety when it comes to driving with your trailer. Our Reliable technicians know all things trailer repair and will properly fix your trailer if they notice any signs of damage. If any damages with your trailer are ignored, they can lead to more serious problems in the future. For that reason, it is best to quickly repair your trailer before it gets worse. By ensuring that there are no issues with your trailer, you can drive the long distance with peace of mind.
Reasons You Should Do Business With Us:
We have a review score of 100 based on reviews from 1353 satisfied customers.
Transparency
Honesty
Integrity
We are Experts
Years of Experience
If you are in Downtown Houston, Texas, Houston, Texas, Third Ward, Texas, or the surrounding areas, we'd love to assist you when you stop by. Feel free to schedule an appointment with us either online on our website or by giving us a call at 713-747-8076 today!