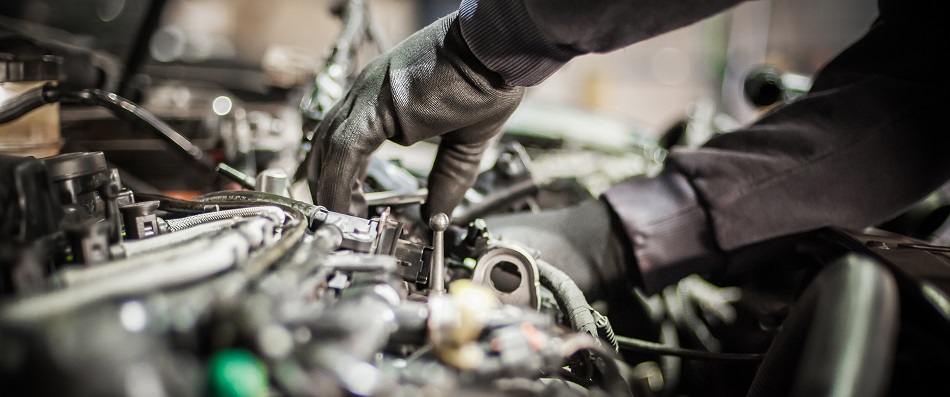 Road force wheel balancing is a service designed to measure different wheel and tire variations to target specific spots to correct. By using road force balancers to simulate the weight of the wheels and match mounting, our technicians can then easily repair any imperfections to reduce vibrations in your vehicle. When driving your vehicle, if you are experiencing vibrations on your steering wheel, come to Kacal's Auto and Truck Service in Houston!
What is the difference between wheel alignment and road force wheel balancing?
Wheel alignment consists of adjusting the wheel's angles so they are perpendicular to the ground and parallel with each other. Road force wheel balancing has to do with balancing the weight of what your tires carry. This service is usually performed when you feel your steering wheel or vehicle vibrating as you drive. Road force balancers, a machine that measures various metrics of tires, can help determine what is making your vehicle vibrate and get to the root of the problem so we can resolve it. The machine can tell us how to position your tires so the tire's effective high spot matches the wheel's low spot. With road force balancing, you can be sure that you'll attain the same level of comfort as when you first got your vehicle.
Why are my wheels vibrating?
While driving along the streets of Downtown Houston, Texas, Houston, Texas, Third Ward, Texas, South Houston, Texas, South Central Houston, Texas and beyond, there is a chance that the wheels on your vehicle will vibrate. There are a variety of reasons why they may vibrate. If your tires are not balanced, this can cause your wheels to vibrate. Road force variation can also cause your wheels to vibrate. The less smooth and round your tires are, the more vibration you will experience while driving your vehicle. Whether it is the wheels and tires or the steering wheel vibrating, we at Kacal's Auto and Truck Service in Harris are able to make sure your vehicle drives like new again. If you are experiencing vibrations in your wheels, our Reliable technicians can perform a road force wheel balancing service for your vehicle.
Your Quality Shop for Road Force Wheel Balancing
Whether you drive a Acura , Toyota, Honda, Ford, or any other make, eventually your tires may need to be looked at by a technician. If you need to get road force wheel balancing, come to Kacal's Auto and Truck Service where our Reliable technicians can take a look at your tires and wheel assembly to make sure that everything is ready to go for your next trip. We have been fixing cars since 1949 and are experts in all things auto repair. Reasons You Should Do Business With Us:
Transparency
Honesty
Integrity
We are Experts
Years of Experience
We have a review score of 100 based on reviews from 1324 satisfied customers.
For reliable road force wheel balancing, visit Kacal's Auto and Truck Service in Houston, TX, 77021. Call us today or use our convenient online form to book your visit!