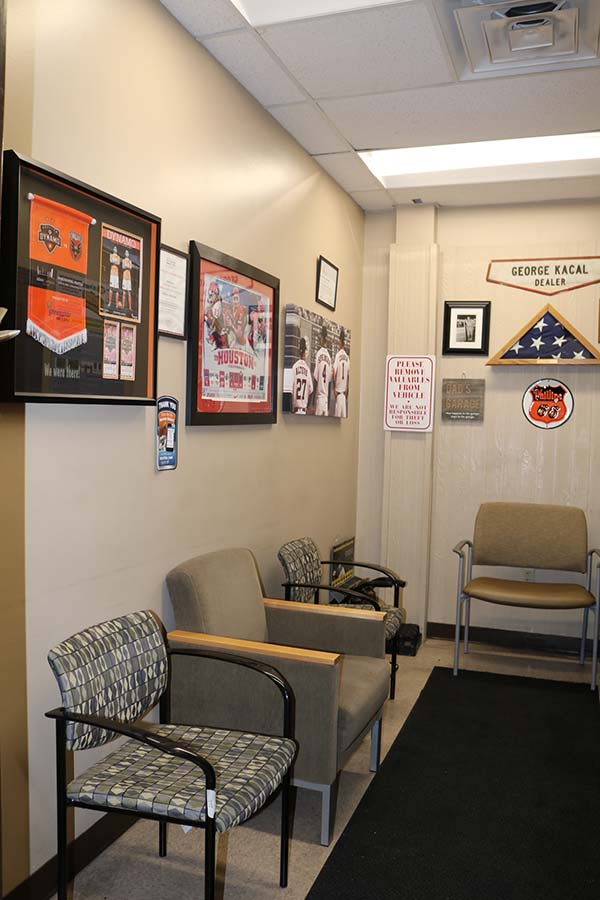 FOR ALL OF YOUR CAR CARE NEEDS
From routine gas fill-ups to unexpected repairs, the Synchrony Car Care™ credit card is there no matter where the road takes you.
Use your Synchrony Car Care™ credit card for routine maintenance like gas and car washes, as well as larger automotive repairs and purchases on tires, brakes, windshields, transmissions, and more!
Pay for scheduled maintenance and unexpected repairs over time with 6 months promotional financing on purchases of $199 or more.
Fuel up whenever you need it with acceptance at over 200,000 gas stations nationwide across all major gas brands.
It's safe, secure, and convenient with $0 fraud liability, no annual fee, and a dedicated mobile app to manage your account.
No annual fee
Free access to your FICO® Score
$0 fraud liability
Ability to request a credit limit increase
24/7 secure online account access
Enroll in and customize account alerts
PREFER TO BE MORE PERSONAL? SO DO WE!
Visit the store anytime during normal business hours and one of our service staff will greet you with a smile and a refreshment. The service staff will walk you through the application step by step, verify the proper identity, and process your application with an instant decision. We are always here to help!
Need help finding us?
Already a Card Holder? Click SYNCHRONY CAR CARE SECURE PORTAL to go to the Synchrony Car Care